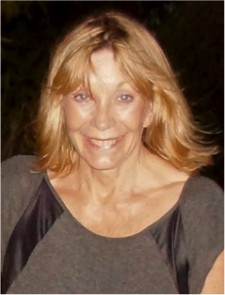 Portland, Oregon, December 15, 2016 (Newswire.com) - American College of Healthcare Sciences (ACHS) announces that Judy Starr has joined the college's Board of Directors as a public member. ACHS is an accredited College offering integrative health education with online undergraduate and graduate degrees, diplomas, certificates, and CEUs in aromatherapy, herbal medicine, holistic nutrition, wellness coaching, and holistic spa management, among others.
"I am honored to join the ACHS Board of Directors and appreciate the opportunity to help support the strong, sustainable growth and success of this unique and innovative college as well as its remarkable students and graduates," says Starr.
Starr has nearly 25 years' experience working with nonprofit organizations and brings her expertise in all aspects of marketing, communications, and development to the ACHS Board of Directors. She has raised millions of dollars during her career through her work with major gift donors, foundation grant writing, and corporate relations.
Starr also established the first alumni relations program at Oregon College of Oriental Medicine and currently works closely with the Director of Alumni Relations at Clark College Foundation. Starr also has extensive experience in the spa industry, broadening the depth of leadership for one of ACHS's newest programs, the Certificate in Holistic Spa Management, which launched last fall.
"Judy's public relations expertise and communications and grant writing experience provide valuable insight and support for the college's mission," says Dorene Petersen, ACHS president and founder. "We are committed to professionalism, integrity, and ethical and social responsibility, including community outreach. Judy's skills will help us to create even more positive visibility for the resources and education we provide to the community."
For more information about this press release, please call 800.487.8839 or email publicrelations@achs.edu. For more information about accredited undergraduate and graduate holistic health and wellness programs, contact ACHS admissions at 800.487.8839 or visit http://www.achs.edu/.
Source: American College of Healthcare Sciences
Share: