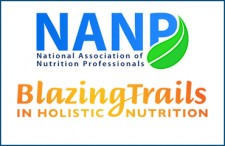 American College of Healthcare Sciences is Pinnacle Sponsor of National Association of Nutrition Professionals Conference hosted in Portland
Portland, Oregon, May 2, 2017 (Newswire.com) - American College of Healthcare Sciences (ACHS) announced today that it is the Pinnacle Sponsor for the 12th Annual National Association of Nutrition Professionals (NANP) Conference, Blazing Trails in Holistic Nutrition, in Portland, Ore., May 4-7, 2017. The conference will host expert wellness speakers and showcase some of the industry's most innovative integrative health products with more than 300 nutrition professionals, students, suppliers and educators expected to attend.
Hosted at the Portland Marriott Downtown Waterfront from May 4th through 7th, the NANP conference and expo is a can't-miss opportunity to learn from holistic nutrition experts and rising stars while networking with professionals from across the country and abroad. The conference focuses on sharing the latest research, wellness products, and opportunities for nutrition professionals to expand education in areas where ACHS is a leading educator: holistic nutrition, aromatherapy, herbal medicine, and other holistic health studies.
"For nearly 40 years, nutrition and holistic approaches to health have been at the heart of ACHS's mission," says Dorene Petersen, ACHS President and Founder. "The NANP conference brings together passionate professionals who are committed to integrative and innovative approaches to health to benefit their clients and make a positive impact on the communities we serve."
Conference attendees can visit the ACHS trade show booth (#45/46) to learn more about ACHS programs, gain access to on-demand continuing education courses, and more. As part of the Pinnacle sponsorship, ACHS Professor Amanda Lattin (RA) will provide a 20-minute demonstration on essential oils on Saturday, May 6 at 4 p.m. (Salon G).
In advance of the NANP Conference, ACHS will host an open house on their Portland campus at 5005 SW Macadam Ave. on May 3 from 2 p.m. to 7 p.m. The event will feature hands-on workshops, holistic health presentations, and a reception. The open house is free and open to the public; a free shuttle from the Marriott will be provided. For more information, call 503.244.0726 or email communityed@achs.edu. For directions visit https://achs.edu/achs-campus-tour.
To request an interview with ACHS President Dorene Petersen or for additional information about ACHS programs in holistic nutrition, please call 800.487.8839 or email publicrelations@achs.edu. For more information about ACHS, visit achs.edu.
To learn more about the NANP Conference & Expo, visit the event website at http://www.nanp.org/conference.html.
Source: American College of Healthcare Sciences
Share: