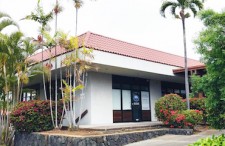 Accredited holistic health college opens satellite campus in Hawaii to provide on-site wellness workshops and classes serving Pacific Rim students, ACHS students and graduates, and the public.
Portland, Oregon, March 9, 2017 (Newswire.com) - American College of Healthcare Sciences (ACHS) announces the opening of its new satellite campus in the Central Kona Center Building in Kealakekua, Hawaii. Initially, the college's new campus will offer on-site wellness workshops and classes to the local community, training to its Pacific Rim students who want to study aromatherapy with industry experts in a face-to-face environment, and additional on-site learning opportunities for current ACHS students and graduates.
Community members, students, and graduates in the Kona area can tour the satellite campus at the college's Open House event on Saturday, March 18 from 11 a.m. – 2 p.m., 81-958 Halekii St., Suite 5C, Kealakekua, HI 96750. Also, meet College President and Health and Wellness Expert Dorene Petersen, learn about upcoming holistic health classes and workshops (aromatherapy, holistic nutrition, and more!), and enter to win a free door prize.
"It's exciting to see how much the ACHS community has grown since founding the college nearly 40 years ago. Our community of students, alumni, and faculty—who are committed to the advancement of the holistic health and wellness industry—is truly amazing," says ACHS President and Founder Dorene Petersen. "Our goal is always to provide an outstanding academic experience, and our new Kona campus will be integral to that mission. There is a lot of opportunity for community outreach and enrichment, and expanded student support. Dean of Students Heather Baley will manage the new campus and has more than 15 years' experience in Student Services."
ACHS has nearly 40 years' experience providing accredited complementary alternative medicine and holistic health and wellness education. Programs vary from full-length graduate and undergraduate degrees to professional certificates to one-hour webinars. Areas of specialty include aromatherapy, herbal medicine, holistic nutrition, holistic spa management, wellness coaching, and sports nutrition, among others.
ACHS is committed to professionalism, integrity, and ethical and social responsibility, and was one of the first accredited higher education institutions specializing in holistic health and wellness to come a Certified B Corporation®. ACHS is one of only approximately 1,800 other companies to earn this designation through a verifiable commitment to higher standards of social and environmental performance, transparency, accountability, and to maintaining a clear mission to benefit the communities served.
The ACHS satellite campus in Kona plans to offer extensive community service through free and low-cost clinics for wellness and nutrition coaching provided by students and graduates. 
"Hawaii has always been top of my list for a satellite campus," says ACHS Chief Strategy Officer Erika Yigzaw. "As a New Zealander, Hawaii feels like home, and the rich history of botanical medicine and the amazing native plants offer much inspiration for health and wellness advocates. In fact, island life should inspire us all to reduce stress and live more simply. There's a reason that so many of the world's Blue Zones are on islands! The Hawaii satellite campus creates more opportunities for our students and graduates to experience transformational learning and lets ACHS give back to Kama'aina through community education and health coaching clinics with students and graduates from programs like the Master of Science in Holistic Nutrition and Diploma in Aromatherapy. It's a win-win for a B CorpTM like ACHS."
For more information about ACHS and its current programs, visit www.achs.edu, call 800.487.8839 or email admissions@achs.edu.
For more information about this press release or to schedule an interview with Dorene Petersen or Erika Yigzaw, email publicrelations@achs.edu.  
Source: American College of Healthcare Sciences
Share: